Ken Haas Sale 2020
Tuesday Jan 21st @ 1pm MST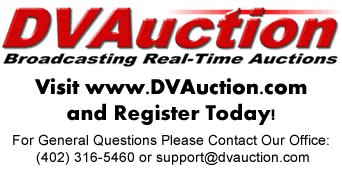 Video of the Bulls are available for viewing right now by going to www.DVAuction.com Production Sales - Ken Haas Angus
Sale Tuesday Jan. 21, 2020 1PM
Featured Bulls

Lot 1
KCH Gentleman 441
2/6/2019
Reg 19528586

Deciding which bull deserved to lead off as lot 1 required a tremendous amount of debate… One look at this particular son of BUBS Southern Charm AA31 coming at you, going away, or crossing the pen and you will quickly understand why we are so impressed with him! The way he sets down so comfortably on his feet and legs is impressive alone, but when you can place this kind of body and power on a build like that, we start thinking ELITE! Did we mention, he's calving ease and has a 1.22 Marbling figure??


Lot 2
KCH Out Sight 050
2/28/2019
Reg 19528576

Another big time herd sire comes in as lot 2 and we are extremely pleased with tremendous Growth Length of Body, and muscularity he can inject into the next generation. If your goal is to add some extra performance and eye appeal, into your calf crop this great structured bull has all the right pieces to enhance profitability in any setting!




Lot 3
KCH Double Take 439
2/23/2019
Reg 19528585

When this guy stops and throws his head up, he is hard to miss! He has the power, look, and build that should allow his offspring to excel in all scenarios. Any cattleman should be excited to him turned out on any set of cows to put back some moderate, thick, huge bodied daughters that will make your neighbors jealous.


Lot 4
KCH Wyoming Charm 90
2/14/2019
Reg 19478398

Stout, Stout, STOUT!!! BUBS Southern Charm AA31 just keeps producing quality time and time again. As powerful as any in the entire offering, Lot 4 has the muscle shape thickness and body type to produce quality in any setting! Yes he has a Marbling figure of 1.02 but right next to it he has an REA of 0.92!!! add in a $B of 170 and you should have no problem making a profit on his calf crop!


Lot 5
KCH Flavor 43
3/1/2019
Reg 19528584

Rugged, muscular and great numbered! If EPDs are a driving force in the success of your program, then Lot 5 should have you fired up! Yes, he is calving ease… but a 1.45 Marbling figure and a 190 $B highlight his genetic records! You would have to search far and wide to find a set of numbers so elite, especially when it comes with that kind of masculine, and powerful look!




Lot 6
KCH Unforgettable 437
3/9/2019
Reg 19531741

This has to be one of the best looking EXAR Monumental 6056B sons available to the public! When you can put that kind of extension on a still masculine front end, combined with a bold rib, huge top and massive hip anyone can get excited! Then you look at the paper… Impressive growth and a marbling figure that will keep those carcass quality premiums easily within reach.


Lot 11
KCH Huevo Deluxe 427
2/8/2019
Reg 19530501

Extra power and body in a moderate package! This son of Diablo Deluxe 1104 has all the muscularity and rib that can give the next generation that thick big bodied look we all love. This great structured good footed bull also comes equipped with a 1.00 marbling figure and a 1.84 Scrotal!




Lot 13
KCH Colonel's Verdict 25
3/1/2019
Reg 19494272

This son of Baldridge Colonel C251 is tremendously long bodied and good structured. There's no doubt he can put some growth into his calf crop, and is built to last for many years! Kendall Haas exhibited this bull as a bred and owned when he was a calf at various shows, so he is incredibly easy to handle!


Lot 15
KCH Super Manning 416
2/13/2019
Reg 19529104

The feet and legs on this son of Quaker Hill Manning 4EX9 will last! Not only is he so good structured, but his body shape suggests he'll throw some easy keeping daughters and efficient fed cattle. His build is backed by a 150 YW EPD and balanced carcass genetics that can gain premiums from both sides of the grid!




Lot 23
KCH X Beast 611
1/2/2019
Reg 19528565

An absolute beast. Where else can you find a heifer bull with this kind of growth, rib and muscularity? This incredible son of A A R Ten X 7008 S A is so good on his feet and legs, and one of the most powerful bulls in the entire offering. There is no doubt he would be the highlight of your bull battery!


Lot 82
KCH Capital Enhance 747
2/27/2019
Reg 19531709

Whether you are after numbers or extreme quality this son of SydGen Enhance has what you need! Calving ease, with extra growth and a 193 $B is hard to come by… Tie it all together with an outrageously impressive phenotype and we have offered you a herd bull that will throw fast growing good looking calves that will rival ANY of your other sire groups, whether they are natural service or A.I. bred!


Lot 100
KCH Conquest 614
3/17/2019
Reg 19563045

If you have followed Ken Haas Angus through the years you know that GPS has become a trademark within the cow herd. Lot 100 is as elite as any GPS son and has a look that will leave you speechless. He still has his Daddy's enhanced Marbling and calving ease Genetics… but his picture speaks for itself!
Bull Talk
We are offering you what might be the very best set of bulls that Ken Haas Angus has ever put together. Not only have we utilized HD50K DNA testing to enhance the accuracy of the EPDs for entire offering, but the quality of this set of bulls from a phenotypic standpoint is undeniable. Feet and legs have always been a priority for our outfit as well all of our customers. This great structured group of bulls will undoubtedly work hard to get your cows and heifers bred for multiple breeding seasons. Additionally the body shape, performance and muscularity within this set will rival any Angus sale you come across throughout the 2020 Bull Sale Season. Throw in a tremendous amount of eye appeal and we are proud to offer up this incredible lineup on January 21st.
To all of our customers who have found success with our bulls for over 40 years, we thank you for all of the support you have shown the Haas family. We hope our commitment to excellence year after year continues to keep you coming back for more. Our focus on traits such as; Calving Ease, Maternal Strength, Structural Correctness, Fleshing Ability, Growth, Carcass Quality, and Disposition, has built our reputation for superiority on a local and national level, and we could not have accomplished this without the elite group of customers who fill the stands every year.
Ken, Heather, and Kendall Haas work tirelessly every day, while juggling school, sports, judging and showing obligations to ensure you are offered the very best. Additionally, the Crew at Ken Haas Angus has done everything from feeding cows, managing herd health, calving, and making sure the sale bulls are presented to the highest degree, no matter what the weather has had in store.
This is a set of bulls you will not want to miss. The Haas family and the Crew at Ken Haas Angus would like to invite you to come view our offering on January 21st, 2020 and enjoy an excellent meal along with the opportunity to mingle with cattleman from across the nation. Please give Ken Haas Angus or Owen Macfarlane a call if you have any questions whatsoever. We look forward to seeing all of you on sale day, and guarantee our customers will leave satisfied with any purchase.
Sincerely,
The Ken Haas Angus Crew