Ken Haas Sale 2019
POSTPONED For Tuesday Jan 29th @ 1pm MST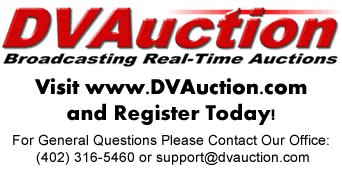 Video of the Bulls are available for viewing right now by going to www.DVAuction.com Production Sales - Ken Haas Angus
Sale Postponed for Tuesday Jan. 29, 2019 1PM
Featured Bulls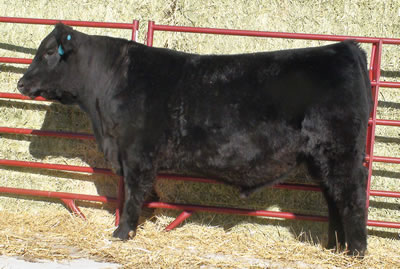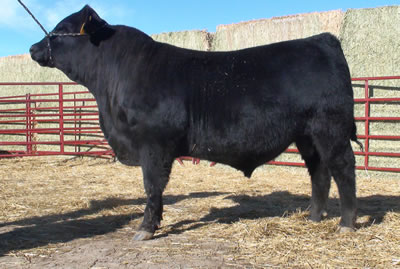 Lot 1 - KCH Dignitary 305 Lot 3 - KCH Commodore 25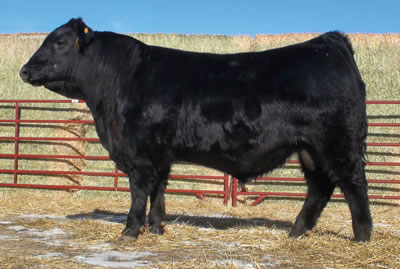 Lot 4 - KCH Wyoming Charm 069
Bull Talk
Thank you for all the support to our family in the last 42 years. Some special Bull Buyers are the Wasserburger Bootheel Seven Ranch and Hester Farms. They have been with us for 42 years. When they sell their cattle the repeat buyers line up. They have a proven reputation for growth, feed efficiency, and carcass traits. We can't thank these two families enough for their loyalty and confidence in our breeding program over the years.
Also thank you to Ball Ranch, Baloun Farms, Thaler Land & Livestock, Argyle Ranch, Lower 33 Ranch-Jim & Maureen Skavdahl, Dave Edwards and Wells Ranch-Steve Wells, who have purchased bulls for over 30 years. Again years of loyalty and pledge to a cattle program offering calves with lots of growth and carcass traits. We believe the result of continuous and steady buyers for our producer's cattle is a great indication of confidence in our proven genetics.
The EPD's of the bulls in this year's sale average well over the average of the Angus Breed. Notice the .80 marbling score; this is good enough to grade prime. Your feeder buyers want high growth and top carcasses for the premiums paid and it starts with your good genetic traits. We have more information to give the buyers to determine which bulls will fit your needs. Zoetis DNA will help. We have color coded the top 5%, 10%, 15% and 20% in each of the top marketable EPD traits we feel are relevant for high performance and top market cattle. Efficiency is a priority and our 2016 Fall Bulls fed in summer of 2017 had outstanding feed efficiency of 5.1 dry matter/pound of gain. Other things to consider is the fertility and breed back on heifers. Home raised KC Haas GPS, owned with Bootheel Seven, Lower 33 Ranch and Malm Ranch is the 2017 No. 1 Bull in Australia for heifer breed back. The GPS sons have been highly sought after for their growth and maternal traits.
Jared Wareham is with Top Dollar Angus and for more information regarding top dollar feeder buyer program contact him 660-492-2777. A lot of the bulls offered this year will qualify for Top Dollar Angus program.
Lot 1- With his Zoetis DNA and Angus EPD's, he ranks in the Top 1% for Weaning, Yearling, Scrotal, Carcass Weight, Ribeye, $Feedlot, $Grid and $Beef. His $Feedlot is +142.41 with the Angus Breed Average for Non-Parent bulls at +47.85, almost +100 difference.
Our Family, along with Mike Davis and Adrian Limberg enjoy working these cattle because of the excellent dispositions, calving ability, maternal traits and fleshing ability. Kendall is growing up to be a big part of the ranch as well. School, showing, sports and judging obligations keep her plenty busy, but she always looks forward to a day with the cattle. With all of these great people involved, we look forward to a wonderful future at Ken Haas Angus.
Bull's Performance data & EPD's can be viewed online at www.kenhaasangus.com. The adjusted 365 day weight and actual scrotal measurements will be available on the website in mid-January 2019.
This is a personal invitation for you to come to the sale. Enjoy lunch; view the sale bulls, herd bulls and the replacement heifers. IF you are not able to attend the sale please give us a call and we can make your purchase; satisfaction guaranteed.
Sincerely,
Ken Haas